Jade was out in our Japanese garden this afternoon and she came upon our lazing frog fountain.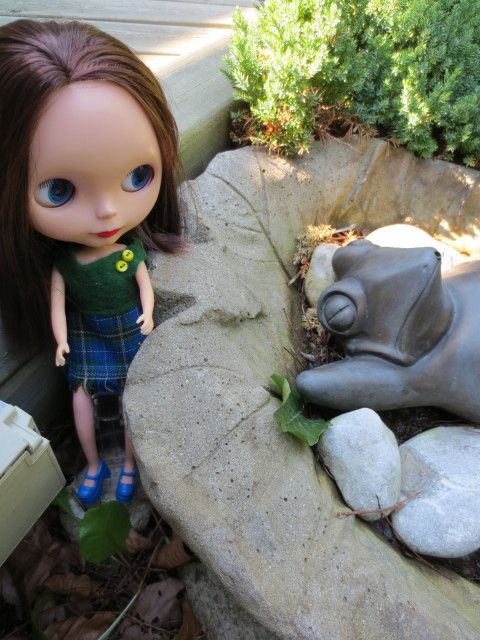 So she decided to give him a little kiss in hopes she would find her true prince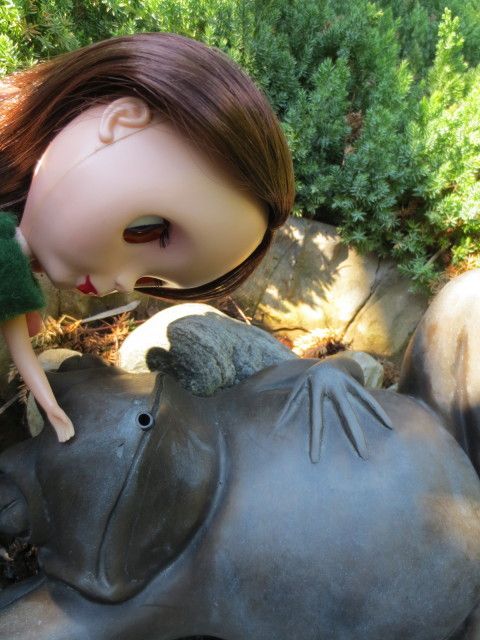 POOF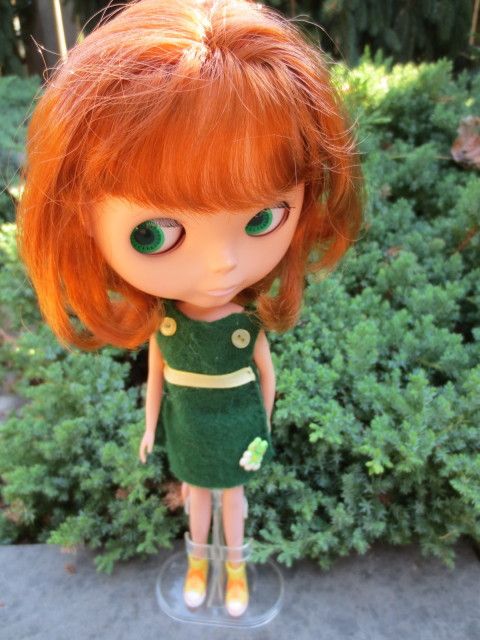 Jade was so shocked she fainted.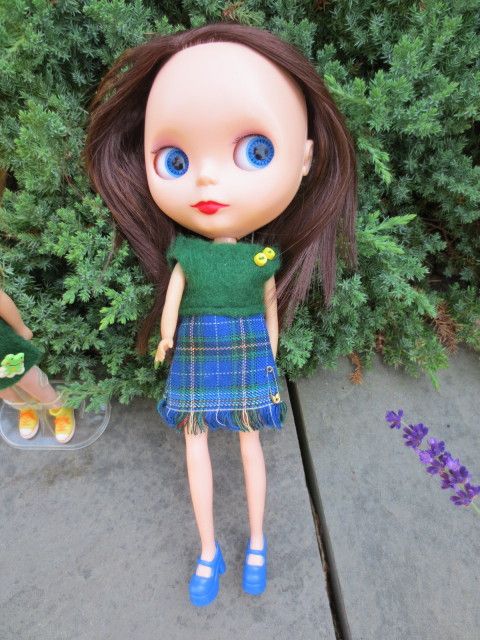 Kiwi said "what did you expect, there are no blythe boys!"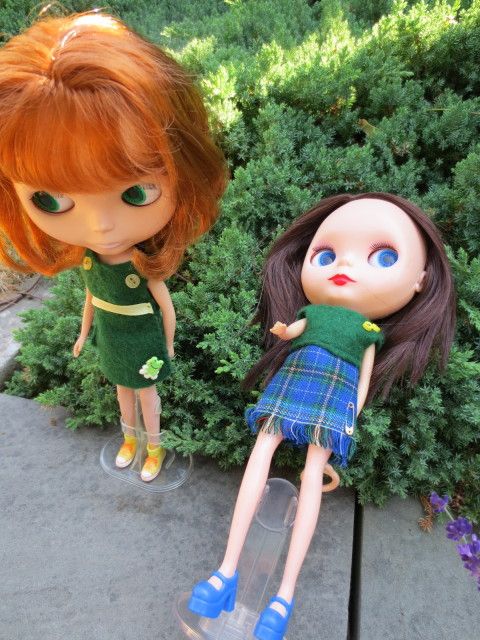 Beautiful Blythe doll princesses can live happily ever after, though. Proof! I have 23 living together right now ^o^ lol
I hope you enjoyed this as much as I enjoyed making and sharing it xo
Love,
A xo
BigEyedBuys.com
p.s. I made the outfits by hand a while ago ^o^